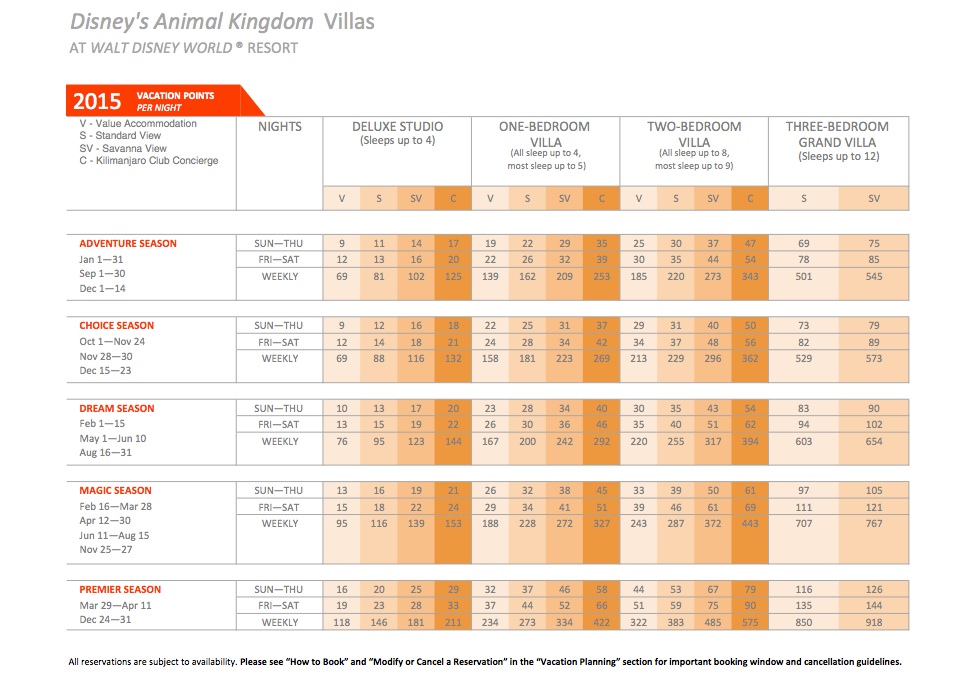 If you call the Animal Kingdom Lodge your DVC "home" resort, it's almost time to break out your 2015 calendars to start planning that trip home.
And just in time to help you plan, Disney Vacation Club has released the point charts for the 2015 season at the Animal Kingdom Lodge Villas.
For next year the Easter Premiere Season is March 29 through April 11, while the Thanksgiving Magic Season is November 25 through the 27. As usual, those dates change from year to year.
You can find the full size document of the 2015 DVC point chart in the "AKL Maps and Printed Materials" section of the photo gallery.
Point charts are available for all Disney Vacation Club resorts and the Disney Cruise Line at DVCMember.com.
Do you love Disney's Animal Kingdom Lodge? Join fellow fans over on our facebook page and follow us on our twitter feed @DisneyHotelsFan.