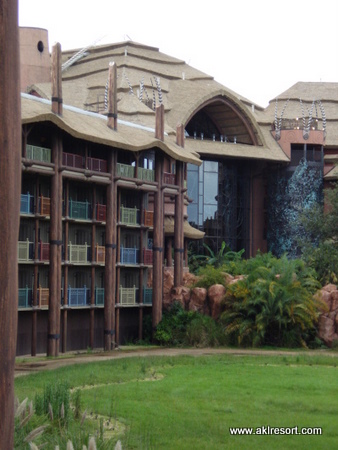 Animal Kingdom Lodge room rates have been announced for 2011, and there are some changes both in price and in types of rooms that can be reserved.
In 2011, AKL has added an additional savanna view room specifically for the sought-after Arusha Savanna at the center of AKL property. The Arusha Savanna View is $30 more per night than a regular Savanna View, which will put you overlooking the Uzima or Sunset Savannas. The Arusha Savanna View is available for a standard room or with bunk beds.
As expected, room rates have risen for 2011. In 2010, a Standard View room during Value Season in September was priced at $240, while in 2011 that same room in September will cost $250 weekdays and $260 weekends.
During Holiday 2010 (Dec. 25-Jan. 1), a Standard View room is priced at $430, while during Holiday 2011 (Dec. 23-31) a Standard View room is priced at $450 per night.
Overall, you can expect anywhere from a $10 to $30 increase per night for Standard View, Pool View and Savanna View rooms, with a larger increase for suites.
Mousesavers.com has the full year of room rates for Standard and Pool View rooms and Club Level and Suites.
Do you love Disney's Animal Kingdom Lodge? Join fellow fans over on our facebook page and follow us on our twitter feed @DisneyHotelsFan