Disney's Animal Kingdom lodge has many offerings to help guests relax during their stay. One of the most obvious options for those looking to unwind are the various bars. The resort has four distinct bars, the Victoria Falls Lounge, the Maji Pool Bar, the pool bar at Uzima Springs and the lounge area at Jiko.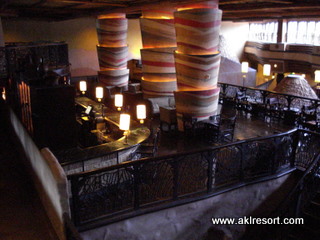 Victoria Falls Lounge
The Victoria Falls Lounge is the most formal of the bars and has the widest selection of drinks available. Located in the lobby just above Boma it can be a great place to relax while waiting for your reservation at one of the restaurants located below. You can also get a sampling of African breads and dips as well as a few other simple foods.
Maji Pool Bar
Kidani Village has its own pool and thus it's own pool bar. The Maji Pool Bar is a distinctive pool bar. It's claim to fame is the ability of guests to order "private dining" at the pool side. The dishes are served in bento boxes and provide a wonderfully unique experience for visitors. Of course you can also get your favorite drinks and simple finger foods here as well.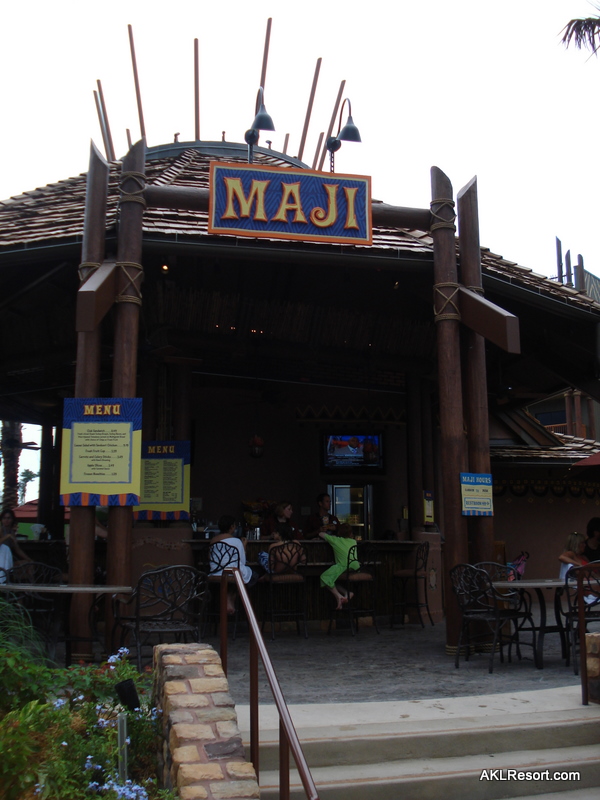 Jiko Lounge
Jiko has a small lounge in the entry area for guests waiting for a table. While you should definitely get a reservation for dinner at Jiko, you can enjoy many of their unique wine offerings while waiting to be seated. In fact if you enjoy the wines you should consider booking one of the Jiko Wine Dinners which are offered by the restaurant.
Uzima Springs Pool Bar
The Uzima Springs pool also has a bar, however it is a simpler affair than the one in Kidani Village. Don't let the lack of bento boxes keep you away however. The zero-entry pool can be extremely relaxing and a drink and a snack can make it even more indulgent.
While many may think of the spa as the relaxing destination in Animal Kingdom Lodge, the myriad of bar offerings can help you find your own personal oasis at the resort.
This blog post is part of the DisMarks Disney Blog Carnival! Check out more fantastic Disney websites and articles over at the Carnival.