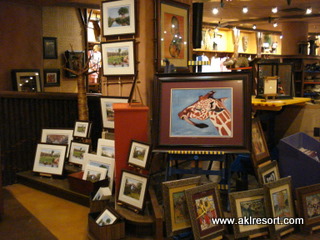 Disney's Animal Kingdom Lodge does offer some incredible shopping — perfect for those rainy days, souvenirs, and the much-needed items you forgot to pack! Both Kidani Village and Jambo House have shops outfitted with everything you might need for a great vacation:
Zawadi Marketplace, Jambo House
The Zawadi Marketplace in the lobby of Animal Kingdom Lodge's Jambo House offers an incredible array of merchandise that's both useful and intriguing! From necessities like toiletries, sunscreen, and toothbrushes to groceries, souvenirs, and clothing, the shop covers all of your vacation needs.
But it also showcases some incredible imported carved African art, paintings of the Animal Kingdom Lodge you can own for your personal collection, safari-themed dinnerware, and other unique merchandise.
Zawadi Marketplace is the perfect place to purchase a gorgeous item to commemorate your stay at Animal Kingdom Lodge, or to grab milk to have with breakfast in the morning! It does a great job of fitting everyone's needs! Click the link to see Zawadi Marketplace pictures!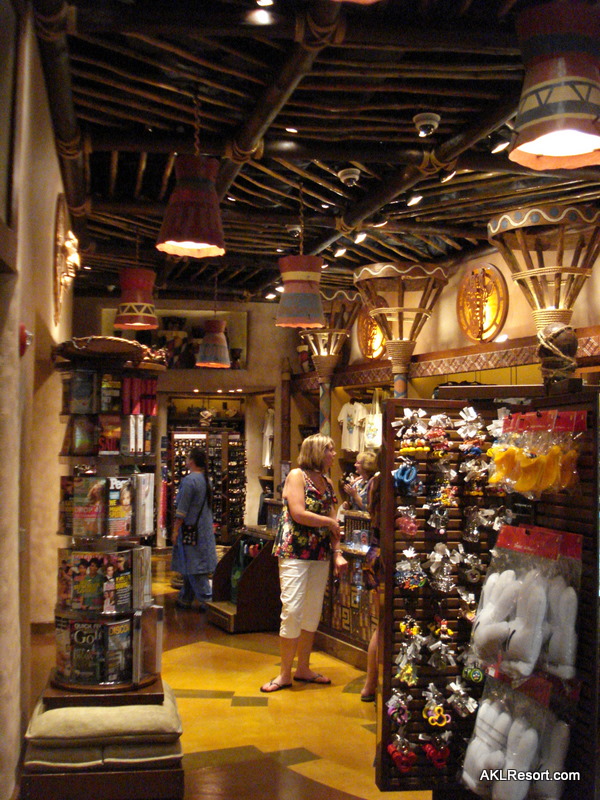 Johari Treasures, Kidani Village
While Johari Treasures is smaller than Zawadi Marketplace, you'll still find plenty of merchandise here.
Again, vacation necessities like toiletries, groceries and sundries, some clothing, and other must-haves are available, along with some wonderful African art and other Disney souvenirs!
One helpful note: Johari Treasures also has a refillable mug station so you don't have to go trekking to the Maji Pool bar to refill your mug.
You can find Johari Treasures just off the lobby of Kidani Village, Animal Kingdom Lodge's Disney Vacation Club Villas building.
Have you had a great experience at Zawadi or Johari that you'd like to share? Let us know in our comments section below, or drop us a line over on facebook or twitter!
This post is part of the DisMarks Disney Blog Carnival! Check it out for more great Disney-related content and information.