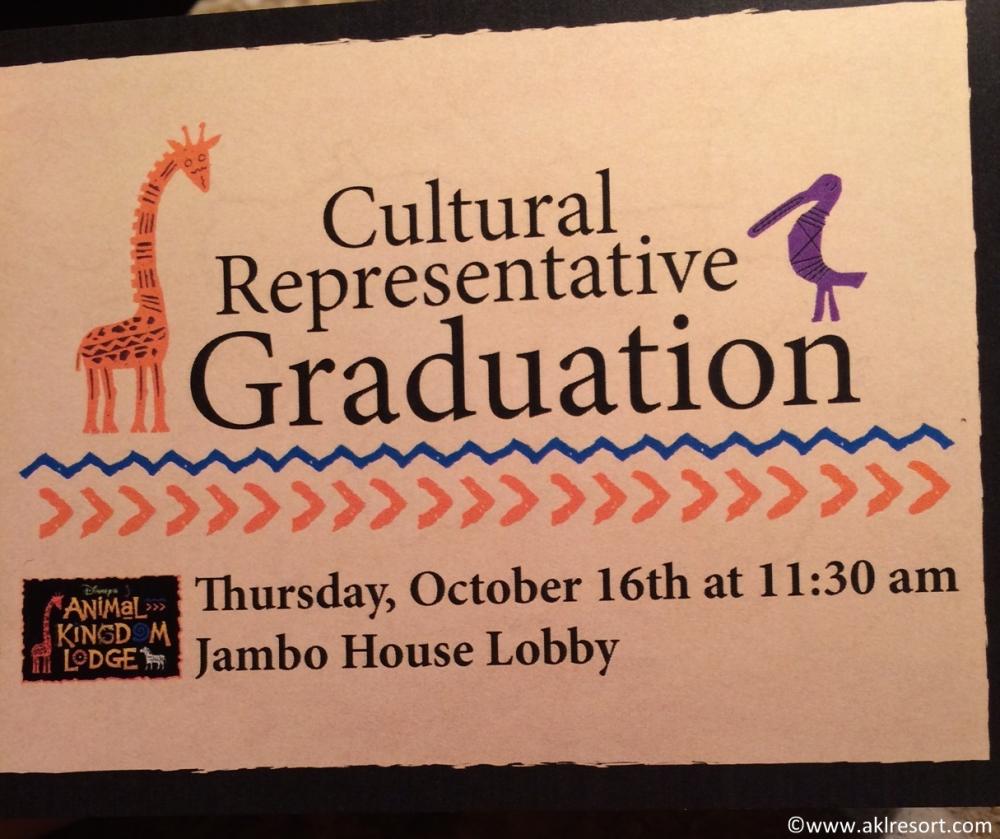 Guests at Disney's Animal Kingdom Lodge come in contact with the hotel's Cultural Representatives every day around the hotel.
The Cultural Representatives hail from 14 African countries and can be found working in culinary, food and beverage locations, as lobby greeters, and as savanna guides. The international program adds to the authenticity of the Animal Kingdom Lodge experience and makes your visit that much more special.
If you are going to be at the Animal Kingdom Lodge this Thursday, October 16, be sure to stop by the lobby of Jambo House at 11:30 a.m. and witness the "graduation ceremony" for this year's Cultural Representatives.
The Cultural Representatives will be marking the end of their year-long program with the graduation ceremony and all guests are welcome to attend!
Do you love Disney's Animal Kingdom Lodge? Subscribe to the monthly Disney Hotels Fan newsletter! Join fellow fans over on our Facebook page and follow us on our Twitter feed @DisneyHotelsFan.