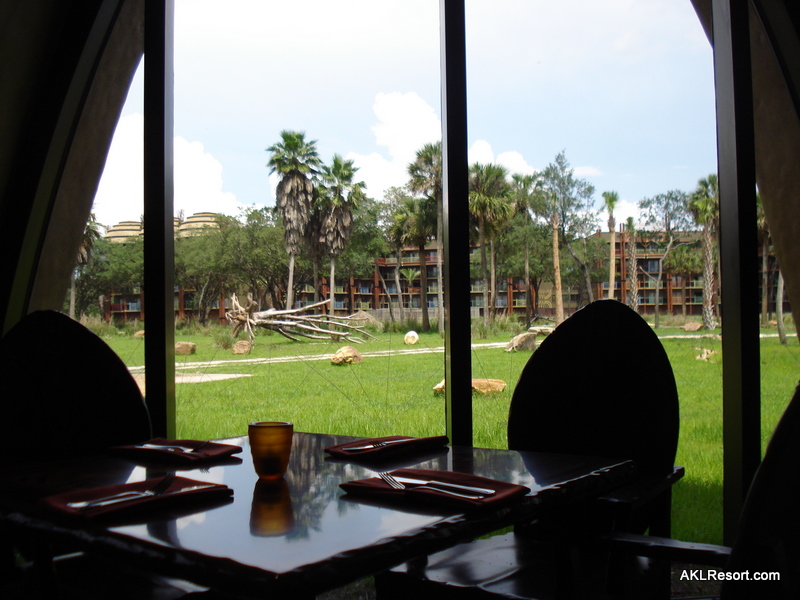 How cool! For a limited time, you can dine with an animal expert at Sanaa at Kidani Village.
Available only on a 16-week trial basis, this special experience can only be booked at the AKL concierge desk, according to commenters at the Disney Food Blog.
Held on Wednesdays from 11:30 to 1:15, the lunch is limited to 12 participants.
A four-course meal and will be served for those 10 and older at a cost of $49, while children 3-9 are served from a suitable children's menu for $29, plus applicable tax and 18% automatic gratuity. A great plus: $5 of the price will be contributed to Disney's Worldwide Conservation Fund!
But the best part, of course, is that you get to hear from a Disney animal expert, asking questions and hearing stories as you look at the animals on the savanna just outside.
Get full details on the lunch from Disney Food Blog.
Do you love Disney's Animal Kingdom Lodge? Join fellow fans over on our facebook page and follow us on our twitter feed @DisneyHotelsFan.