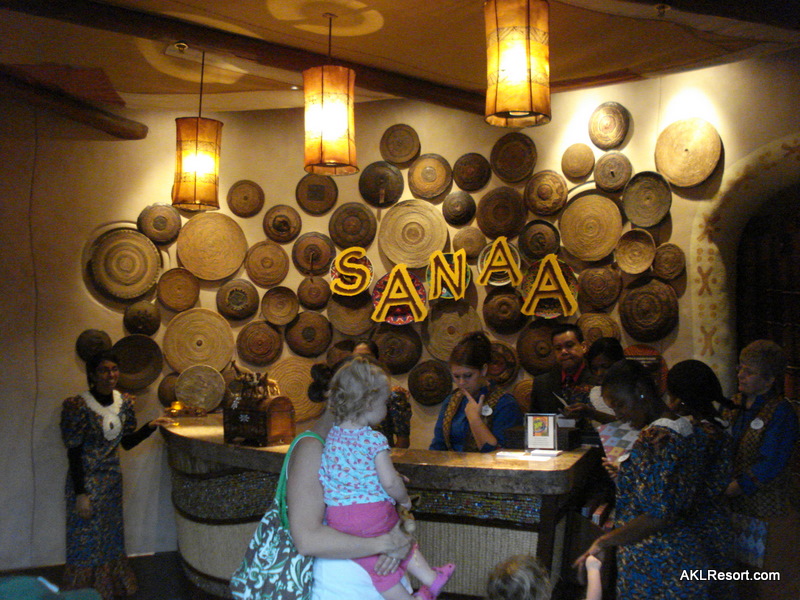 Have you eaten at Sanaa yet? Located in Kidani Village at Disney's Animal Kingdom Lodge this is one of the true hidden gems of the Walt Disney World Resort. It's not just a gem though, it's a big beautiful shining African diamond. This restaurant that opened in 2009 and has only gotten better as it grows and flourishes. Sanaa give the guest an exotic taste of African and Indian flavors that aren't dumbed down. The word Sanaa means "artwork" in Swahili, and Chef Robert Getchell and his brigade in this kitchen are creating true masterpieces. From it's food, to it's décor, and even the staff uniforms Disney's Sanaa is racking up awards left and right. In 2010 it was voted best new restaurant in Orlando by the readers of .
With many of the restaurants specialties slow cooked such as braised short ribs and chicken curry, the team here pulls the most flavor possible out of the freshest ingredients. My favorite thing however is probably the more than 200 perfect piece of Naan bread made daily in a special tandoor created just for them, it's the best Naan I have ever had.
Sanaa has fast become a favorite of cast members and locals as well as guests of Disney's Animal Kingdom Lodge. The charming atmosphere is warm and inviting with artwork depicting colorful African beads and a ceiling made to look like a canopy of trees. large arched windows surround diners and allow them a straight on view of the sunset savanna. Two cheeky Crowned African Cranes (named Rueben and Wilbur by the cast members) have jumped the fence from the savanna and have made their home right next to the building where they delight and entertain diners with their antics.
Next time you're booking your Walt Disney World Vacation and want to add something special Sanaa has a place for you! Sanaa, plays host to a reoccurring event that allows guests to learn more about the African wildlife surrounding them at the "Dine with an Animal Specialist" luncheon. At this 4-course lunch, you're joined by one of Disney's very own animal specialists, who will share with you the secrets of the savanna. This experience can be booked by calling the Disney Dining number (1-407-WDW-DINE), or DVC Member Services.
Leave me a comment below and let me know if you love Sanaa as much as I do!