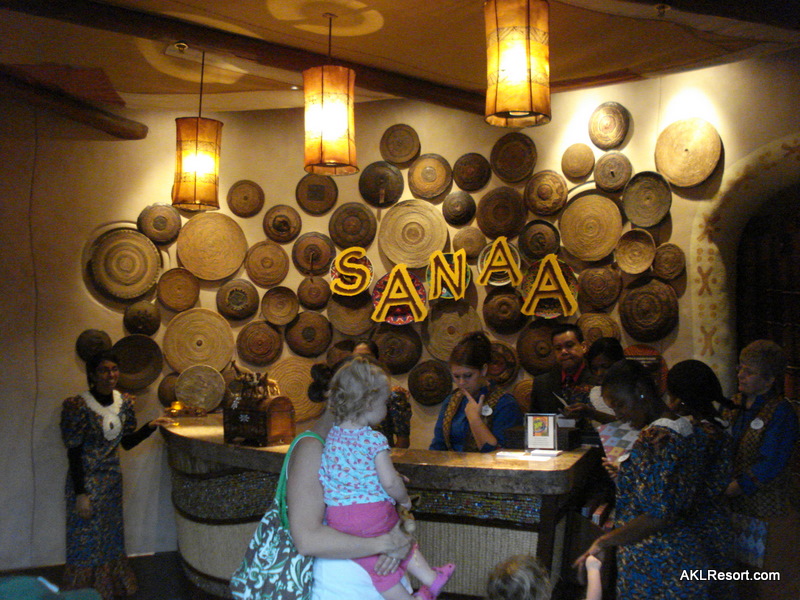 There's been so much food news from the Lodge recently it's hard to keep up with all the changes. But our good friends over at the Disney Food Blog are always on top of it all and recently posted some great information about the fantastic culinary adventures people have been having at Disney's Animal Kingdom Lodge. We told you about the fantastic Wine Dinners that are happening at Jiko, but across the way at Kidani Village's Table Service restaurant, Sanaa, some fantastic things are happening lunch!
On March 31th the DFB posted an extensive lunch review from Sanaa packed full of pictures and tasting notes. AJ's a little obsessed with the Buttered Chicken, and honestly I can't blame her one bit. Sanaa is one of the few locations at Walt Disney World where I prefer the lunch menu and atmosphere much better than dinner. In addition, you only get the full beauty of the restaurant's location when the sun is up and the animals are frolicking right outside the arched floor to ceiling windows.
Just a month later at on April 30th there was a full story saying that Sanaa has debuted an updated lunch menu! A exciting prospect indeed! I think my favorite part of it may be the updated bread service, there's no longer any need to pick just three accompaniments, because for just $2 more than the previous price, you can order all nine! Delicious! Head over there now and check out what's going on.
Do you love Disney's Animal Kingdom Lodge? Join fellow fans over on our facebook page and follow us on our twitter feed @DisneyHotelsFan.