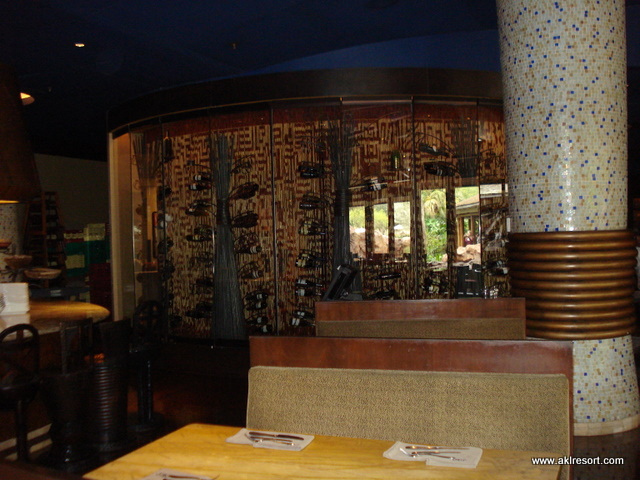 Raise a glass for the hard working sommelier at Animal Kingdom Lodge's Signature restaurant, Jiko. For the second year in a row the wine list at this elegant retreat has been honored by Wine Spectator Magazine with the 2013 Award of Excellence.
According to our friends over at Walt Disney World for Grown Ups, the award is given as recognition for restaurants whose wine lists have gone above and beyond in offering interesting selections that "are appropriate to their cuisine and appeal to a wide range of wine lovers." It's no wonder Jiko's beautiful collection of South African vintages continues to be honored.
Several other signature dining establishments across Disney property also received the honor which brings tourists to the doors and elevates Disney's wine program as a whole. Walt Disney World is one of the largest purveyors of wine in the world, it's nice to see that they focus on quality in their selections as well as quantity.