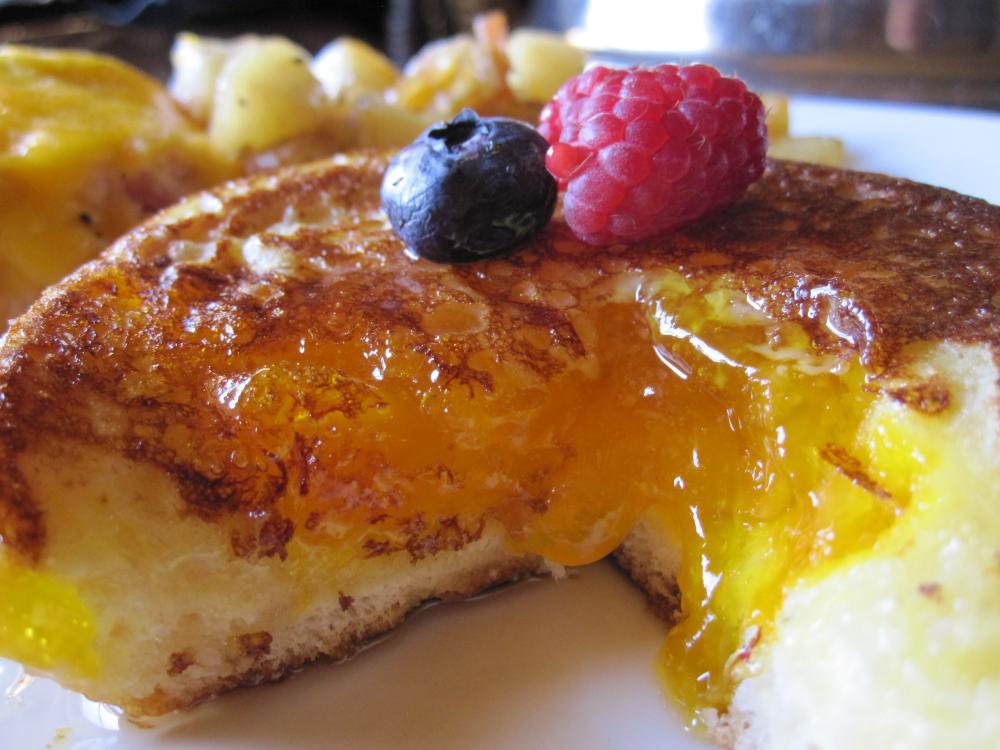 One of my favorite parts about staying at Disney's Deluxe Resorts on my Orlando Vacation has got to be indulging in breakfast in bed. Or, rather in the case of home home at Animal Kingdom Lodge, dining on the balcony overlooking the savanna. It's a peaceful and relaxing way to start the day and the perfectly lazy and luxurious way to spend a departure morning. It's also a nice way for Mom and Dad to still get a good meal when the kids really need to take a break back at the hotel room for a nap.
Simply peruse the menu that you will find in your room, then pick up the phone and press the button for in-room dining. The friendly cast member on the other end will be happy to help you and your meal will be up within the hour. The server will set it up for you on your table and uncover your meals. Once you're done simply leave the tray in the hall outside your door. I also give room service another call and ask for someone to come pick it up, but you don't have to.
Prices for those guests paying cash are comparable to other table service meals around the Walt Disney World property, and less than many of the buffets. Expect to have a $3.00 Delivery charge, applicable sales tax, and a 18% service charge (read that as the gratuity) added to all orders. For guests using the Disney Dining Plan In-Room Dining costs 2 Table Service credits. I feel that because the food is not the same quality as the Signature Restaurants, and the cash prices are closer to the 1 Table Service Credit meals that it's not the best value for your credits. If you're on the Deluxe Dining Plan and know that you'll have some extra credits at the end of your trip it's a great way to use them up, but otherwise pay cash for all in-room dining.
What's the best thing that I've ever eaten from AKL's room service menu? I would have to go with the Apricot Brioche French Toast on the Kidani Village Breakfast Menu. In my opinion, it may even be better than Tonga Toast.
You can check out the latest Animal Kingdom Lodge and Villas menus on AllEars.net: