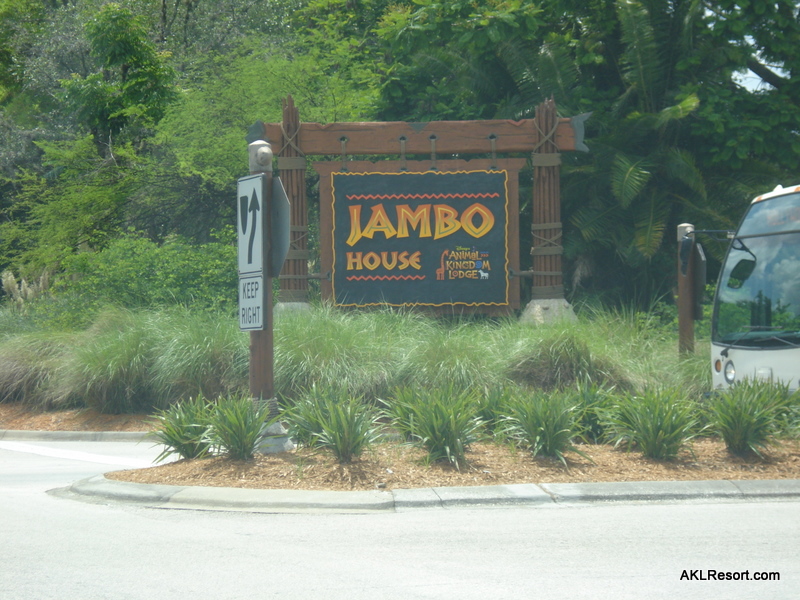 Now that Kidani Village is open, lots of DVC members and guests are wondering which section of the resort they should try to book. Here are some pros of both. If you would like to add your reviews and comments to this page, please contact us at [email protected].
Scroll Down for Reader Insights!
Jambo House
Housed in the original Animal Kingdom Lodge building, Jambo House villas ensure a stay on a top floor (only the 5th and 6th floors are DVC at Jambo House). They also provide very easy access to the main Uzima Springs pool, and Animal Kingdom Lodge table-service restaurants Boma and Jiko. Jambo House is home to AKL's Simba's Clubhouse child care center, as well as the only counter-service restaurant on property, The Mara.
Major pros for Jambo House are the accessibility of restaurants, including the quick-service Mara, and the bathroom entrance in the one-bedroom villa — it is accessed from the hallway.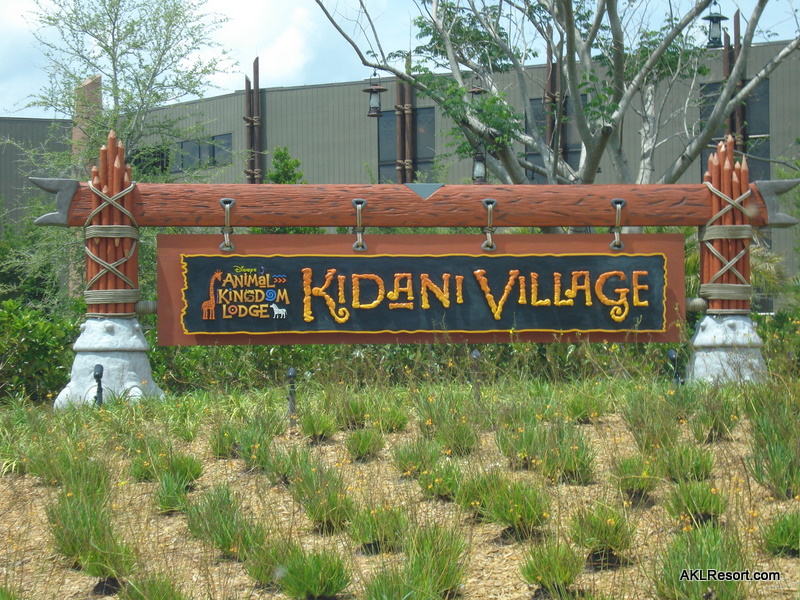 Kidani Village
Kidani Village, the DVC-only complex about 1/4 to 1/2 mile from Jambo House, is brand new. Rooms were conceived of as villas, unlike Jambo House, where regular hotel rooms were converted into villas. Kidani offers exclusive access to Samawati Springs pool complex, which houses a large children's water play area. Also, the Kidani pool complex will be used primarily by DVC guests, while Uzima Springs is shared equally between DVC and non-DVC guests. Kidani offers only one restaurant, the table-service Sanaa, but does offer grocery items for purchase in the Johari shop.
Major pros in Kidani's favor are that one-bedroom villas have 2 bathrooms (vs. Jambo's one) and two-bedroom villas will have 3 bathrooms, one-bedroom and two-bedroom villas will be about 100 sq ft larger than those at Jambo House, and one-bedroom bathrooms will have a separated bath/shower (Jambo House has a combined bath/shower — although the tub is still a luxurious spa tub).
READER RESPONSES
August 2009: From Steve Kraft via the Animal Kingdom Lodge Facebook Fan Page. Thanks Steve!
I would definitely vote for Kidani. The remoteness is quite nice. At one point, my daughter and I were the only ones in the pool around 9pm. This was in late july! The same week we also utilized Jambo's pool, much more crowded. Both are great, but Kidani is now my first choice at AKL.
August 2009: From Sue Davia via the Animal Kingdom Lodge Facebook Fan Page. Thanks Sue!
We like Jambo House better. The entrance to Kidani Village is not a nice as Jambo House. The pool is also nicer.
June 2009: From Steven Poston via the Animal Kingdom Lodge Facebook Fan Page. Thanks Steven!
"We just got back fom staying in a 2 bedroom villa at Kidani Village and fell in love with the place. Although there is no counter food service, like Mara-Jambo House, at Kidani we really liked the less crowded and more intimate feel of the place over Jambo House. I will point out that the gift shop/store at Kidani is smaller than that at Jambo House and that there is only Sanaa restaurant at Kidani, where as Jambo House has Boma, Jiko, and Mara. But taking all that in consideration I'll stick with Kidani Village. Besides..the walk between the 2 sections is really only minutes or you can wait on the shuttle in between the two. Either way you stay Animal Kingdom Lodge, either section, is an awesome resort experience….you can't go wrong!"
June 2009: From Cynthia Graham. Thanks Cynthia!
"I stayed at Kidani in May using my developer points and it was nice. I do
have some comments about Kidani though.
1. Loved Kidani. It was quiet and we had a nice 2 bedroom over looking the
bus stop. The store was small but they did have groceries. My one concern
was that there wasn't a overhead walkway up to the lobby. So, when it
rained, you got wet. I didn't care for the placement of the smoking area.
When you exited the side doors, you got a face full of smoke. The picnic
area was really far. Across the street! I couldn't see myself transporting
my food over there to cook . It seemed like an after thought to me. The
pool was fantastic! Even though it rained the whole time we were there, it
was fun. Staying in a Grand Villa @ Kidani in August for 3 nights!
2. Jambo House. I really don't mind that some rooms were converted to DVC
rooms! I think they did a fabulous job of doing so. The Grand Villa was
spectacular! Always loved the grand lobby and the close proximity of the
Mara, Boma and Jikos. The pool seems crowded to me at Jambo House and I
like the intimacy of the Kidani Pool. Don't like the placement of the
smoking area at Jambo. Again, when walking to the bus stop, you get a face
full of smoke. They should move it on the other side of the lobby where
bell services is located. I enjoyed the walk from Jambo to Kidani. Not far
at all.
3. My choice: Jambo House. They have the bigger Store, Zawadi and I enjoy
the sounds and smells of Jambo."